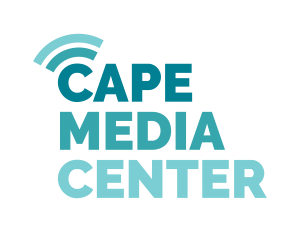 COVID-19 UPDATE: CLOSURE THROUGH 12/13/2020
Dear Members and Friends,
Out of an abundance of caution, the Media Center will be closed for the next two weeks (through Sunday 12/13) after being notified of potential COVID-19 exposure in the Cape Media Center community. During our closure, a professional cleaning service will disinfect our facilities thoroughly. We will update the community if we decide to remain closed after that time.
We have also begun efforts to notify all those who may have been in contact with the infected persons. Contact tracing will be conducted by the towns.
COVID-19 cases have been increasing throughout Massachusetts and in our Cape Cod community. We encourage you to follow CDC guidelines in regards to wearing a mask, remaining 6 feet apart when interacting with anyone outside your household, and frequent handwashing.
The safety of our community is our top priority. We appreciate your patience and understanding as we will continue to keep Cape Media Center a safe place for our members and staff.

If you have any questions, please reach out to Director of Communications & Membership, Izzi Caplan at
izzi@capemedia.org
.

Thank You,

Cape Media Center Staff
3
Welcome to Cape Media Center!
We are a nonprofit community media center and the public access TV station for the towns of Barnstable, Yarmouth, Dennis, Harwich, and Chatham.
Our mission is to build community through media, enhance democratic communication, and facilitate free expression by providing our five towns with a state-of-the-art media resource center.
For a small annual fee, members can become trained in our video and audio equipment, produce their own media content, and see it aired on Comcast channel 99 and our website. Your content belongs to YOU, and you can share it however you'd like! Your content MUST be noncommercial, and members must provide the Media Center with a copy of any content they create using our facilities and equipment. A membership includes training classes; access to our field equipment, studios, and facility; and airtime on channel 99. Podcasters and music producers can share their content on our website.
Sun

29

Mon

30

Tue

1

Wed

2

Thu

3

Fri

4

Sat

5
Sun

6

Mon

7

Tue

8

Wed

9

Thu

10

Fri

11

Sat

12
Sun

13

Mon

14

Tue

15

Wed

16

Thu

17

Fri

18

Sat

19
Sun

20

Mon

21

Tue

22

Wed

23

Thu

24

Fri

25

Sat

26
Sun

27

Mon

28

Tue

29

Wed

30

Thu

31

Fri

1

Sat

2
No Events

No Events

No Events

No Events

No Events