Looking to use video to promote your nonprofit organization or charity event? The Media Center staff will help you create an effective Public Service Announcement, from scripting to production to editing. PSAs will be aired on channel 99, and shared on our Youtube channel and social media. You can also share them on your own platforms.
A PSA is free for your nonprofit organization if you become a member of the Media Center. 
To request PSA production, please contact Kate McMahon at 508-394-2388 or kate@capemedia.org.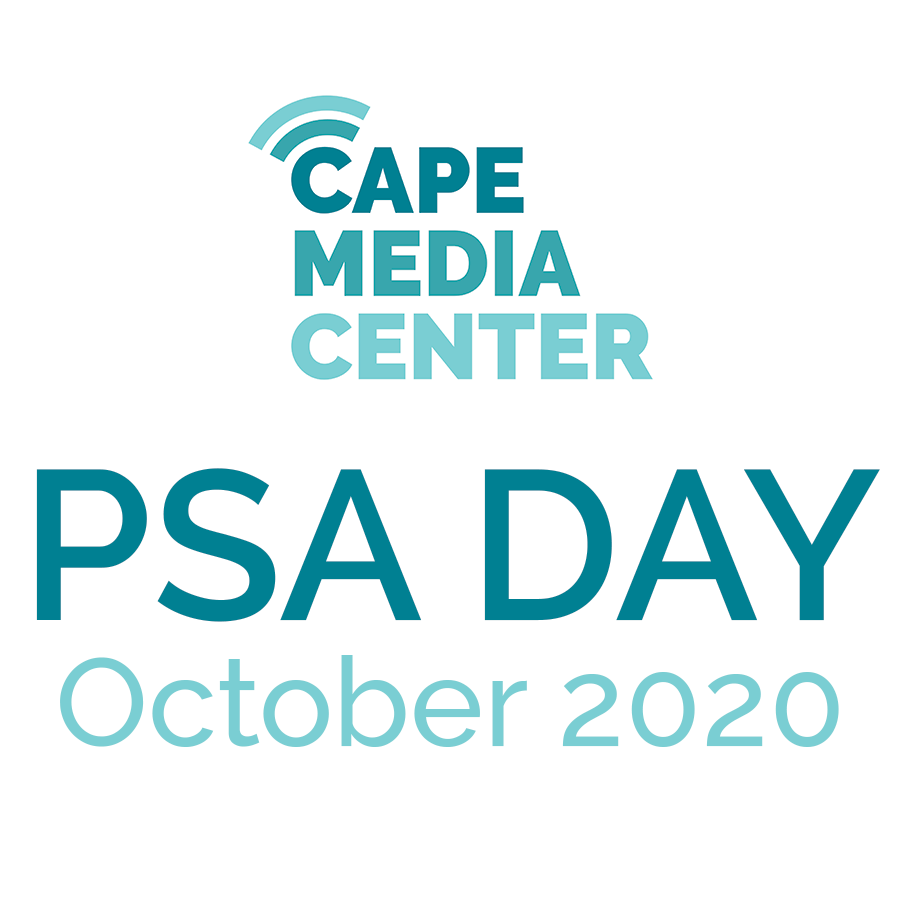 On PSA Day, we record PSAs for up to 8 organizations serving the mid-Cape area. The next PSA Day takes place on October 20th, 2020 with a required (virtual) training session on October 13th.

Here's how it works:

Apply by contacting Kate McMahon at kate@capemedia.org with the name of your organization and its mission.

Attend PSA Training on October 13th from 2 to 4. At PSA Training, we will help you with scripting, collecting images and B-roll, and getting comfortable on camera.

Attend PSA Day on October 20th. You will be allotted 45 minutes to record your PSA. Media Center staff will shoot your PSA in our TV studio.

The Media Center staff will edit your PSA and help you with distribution!