Video Production Internship

The Media Center offers summer internships for college students and young adults who are interested in a career in communications, media, film, and television production. Media Center interns gain hands-on production experience in a professional environment, and have gone on to pursue careers in film, communications, journalism, and television production. Internships are unpaid but can be taken as course credit. Our schedule is flexible and part-time.
Here are some of the activities you can expect to experience as a Media Center intern:
Working with other interns as a production team to brainstorm and produce an original program or series

Assisting Media Center staff in recording studio television programs

Assisting Media Center staff with video productions in the field

Conducting interviews with local community leaders

Assisting with youth camps
Here are some skills you can expect to gain as a Media Center intern:
How to produce a program in a professional television studio

Video production skills including the use of cameras, microphones, and lighting

Editing skills through the use of Adobe Premiere Pro

Interviewing, hosting, and storytelling skills
Requirements:
An interest in film, media, television, or journalism

Basic knowledge of video production and editing

The ability to work well as part of a team
To apply, please send a resume and cover letter to Emily Tullock at emily@capemedia.org.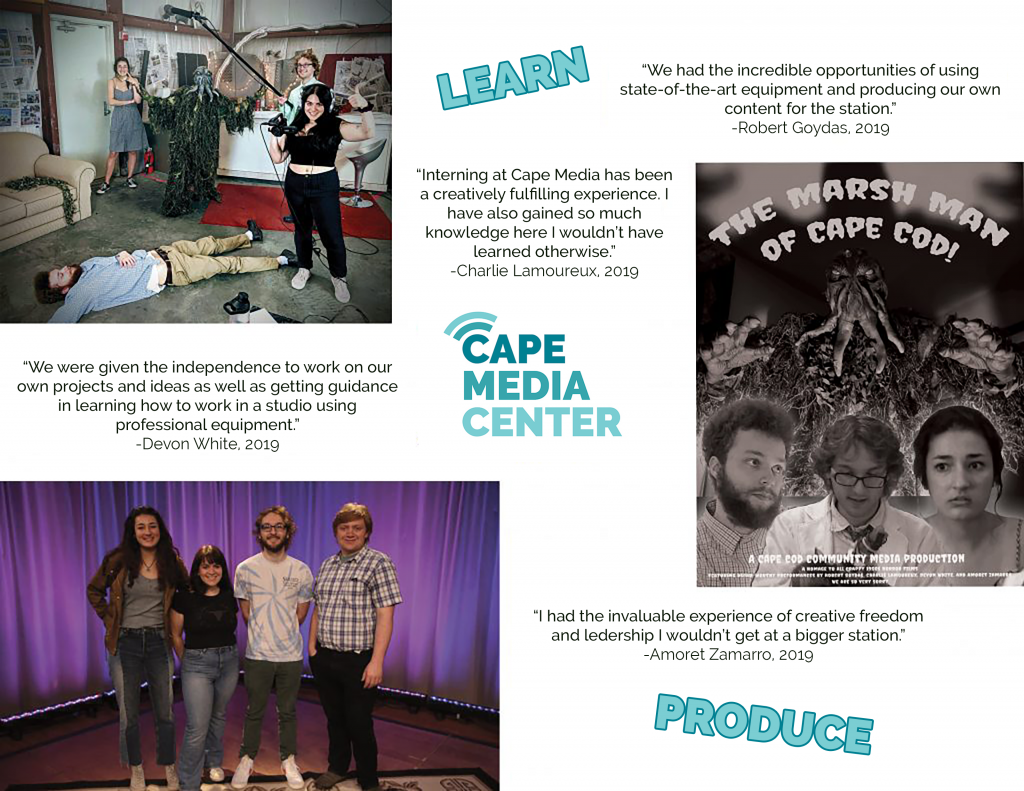 Film Project by the Summer 2019 Interns: